A Sociology Source
John Scott CBE
Branford Family Gallery
Victor Branford was the son of William Catton Branford and had one sister (Mary) and three brothers (Ben, Jack, and Lionel). Ben kept a diary for many years (now deposited in the 'Foundations of Sociology' archive at Keele University, and this contains many family photographs of the brothers, Ben's wife and daughter (Edith and Violet), Mary's son the poet Frederick Victor Branford, and William Branford's sisters. All of these are included below.
Victor Branford in 1901. Pictured when on the verge of establishing the Sociological Society.

Victor Branford in 1911. Pictured at the height of his business career in Latin America, shortly after his marriage to Sybella Gurney.

Victor Branford circa 1920. Newspaper photograph.

Victor Branford in 1927. Plaque.

Victor (second from right) with brother Ben (right), Edith Branford (wife of Ben) and Jack Baker (brother of Edith). In Ben's garden at Whitstable, 1924.

Victor Branford in 1927

Photographed in the garden of his brother Ben's home in Whitstable.
Wives of Victor Branford: Elizabeth and Sybella
| | |
| --- | --- |
| Bess Branford, 1909, in Hampshire garden of Lionel Branford. Bess was formerly Elizabeth Stewart and was born Elizabeth Smith, niece of Sir Josiah Mason. | Sybella Gurney prior to her marriage as Victor's second wife |
The Four Branford Brothers
| | |
| --- | --- |
| Victor, Ben, Jack, Lionel, 1901. Taken at time of Ben's induction as Principal of Sunderland College. | Ben and Jack (back row), Lionel and Victor (front row), 1928 |
Benchara Branford and family
Benchara Branford, 1901

Benchara Branford (sixth from left) at meeting of Schools Inspectors, St John's College, Oxford, 1905.


Benchara Branford, 1925

Ben, Edith, and Violet Branford in silhouette, 1913. Also silhouette of Edith in 1890.

Ben and Edith, 1912

Ben, Edith, and Violet, 1913


Edith, Ben, and Violet, 1931
Jack Branford
| | | |
| --- | --- | --- |
| Jack Branford in 1914 when serving as army chaplain. | Jack, Edith, and Ben Branford, 1925 | Jack Branford, 1938 |
Other Branford family members
| | |
| --- | --- |
| Mary Branford, sister of Victor Branford, 1888. Mary was a stage actor who married actor Frederick Joynson Powell in 1892. | Fred Powell, son of Mary Powell (nee Branford), c. 1904. Became a poet publishing under the name Frederick Victor Branford. |
| | | |
| --- | --- | --- |
| Helen Branford, aunt of Victor Branford, in 1925. | Mary Wyatt (nee Branford), aunt of Victor Branford, in 1925. | Mary Wyatt, 1927. Mary was the widow of Colonel Louis Wyatt. |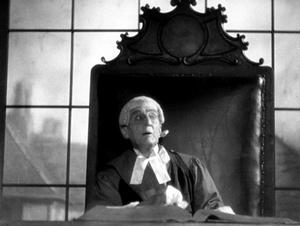 Joynson Powell in Alfred Hitchcock's 'Murder' (1930)
High quality copies of most of the above photographs can be supplied for all legitimate publishing and academic purposes.