A Sociology Source
John Scott CBE
John Scott CBE FBA, FAcSS DU Essex (Hon) is a British sociologist working on issues of economic and political sociology, social stratification, the history of sociology, and social network analysis.
John Scott, Sociologist
I have been Professor of Sociology at the Universities of Plymouth, Leicester, and Essex and have also taught at Strathclyde University. I have held Honorary Professorships at Bergen University, Exeter University, and Copenhagen University, and am currently also a Visiting Professor at Essex University.
I am a Fellow of the British Academy, a Fellow of the Academy of the Social Sciences, and a Fellow of the Royal Society of Arts.
I was awarded a CBE in 2013 for Services to Social Science, the BSA Distinguished Service for Sociology award in 2014, and an Honorary Doctorate of the University of Essex in 2016.
I have very broad interests in sociology, but the core areas in which I have undertaken research can be broadly grouped into four divisions as shown in the panel.
My core areas of research
History of Sociology: The varied national histories of sociology, but especially the history of British sociology.
Social Theory: Understanding the many theoretical approaches to studying social phenomena, especially those developed within sociology.
Social Structure: Substantive issues concerning the constraining structures that influence human activity, especially those relating to economic organisation, social stratification, and power.
Research Methods: Methodology, philosophy of science, and the specific research methods that I have used and worked on in my work.
My books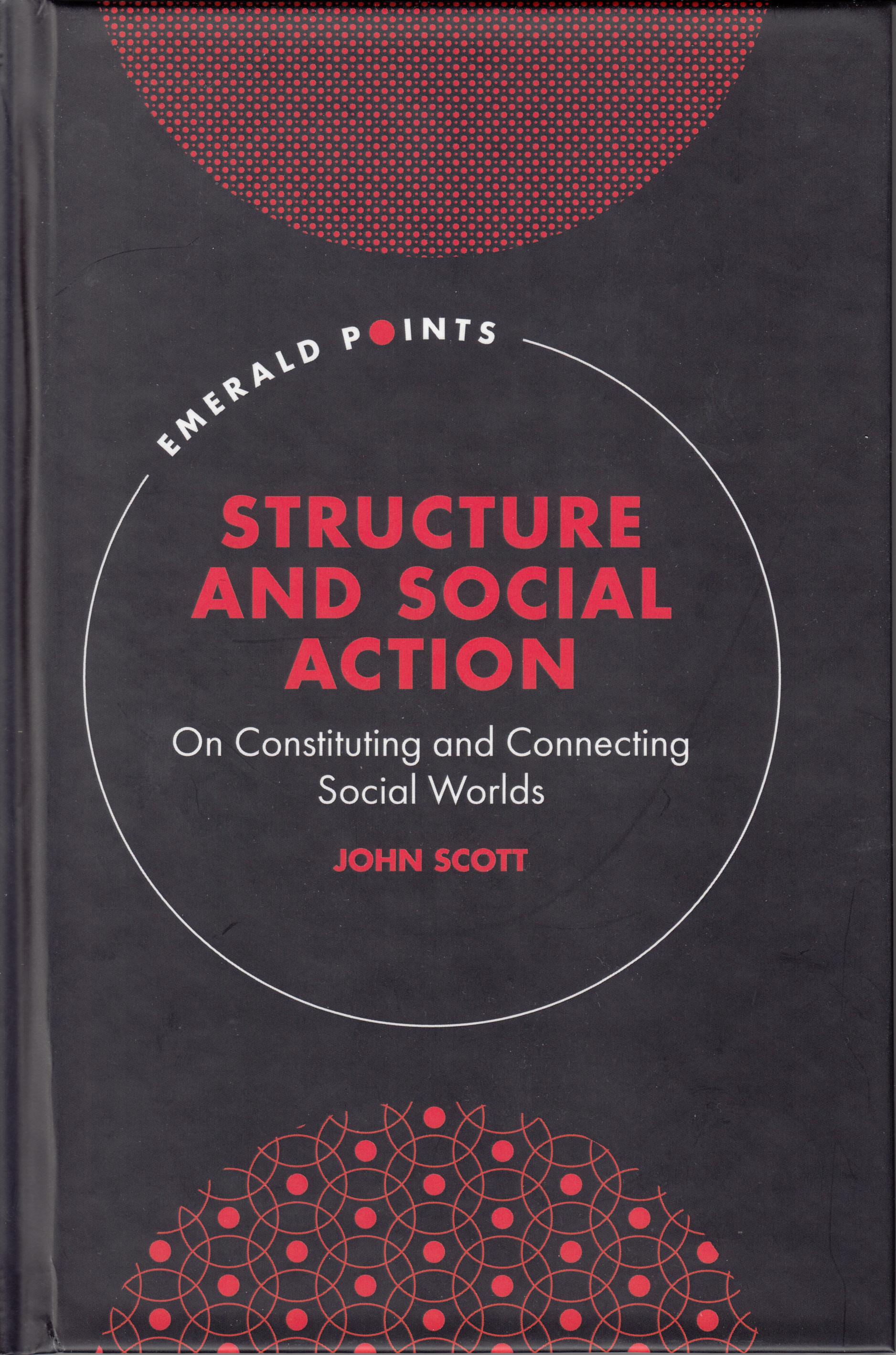 Structure and Social Action. On Constituting and Constructing Social Worlds
Bingley, Emerald Publishing, 2022
It is often claimed that the disjunction or opposition between 'action' theories and 'structural' theories rests on a misunderstanding of what social structure is. A clear understanding...
Buy online
View all books
Latest from The Sociology Post
The Relevance of Talcott Parsons
May 30, 2022
Talcott Parsons is often derided as irrelevant to contemporary sociology. Criticised for his jargon and obscurity, his work is left unread. However, a number of sociologists are re-emphasising his importance...
Continue reading
View all posts